Erasmus plus SPORT - Small collaborative partnerships 2019 / 2020
Jocuri tradiționale românești - patrimoniu unesco
Play with me – games of the past, sports for today promotes the safeguarding of Traditional Sports and Games as sports practices and intangible cultural heritage as it is a key challenge for the future development of sport and societies. The project also enhance intercultural dialogue and peace, reinforce youth empowerment and promote ethical sport practices.
ERASMUS+ Sport Collaborative partnership project "Play with me - games of the past, sports for today", developed by Asociatia LECS, in cooperation with partners from Hungary, Bulgaria, Turkey and Greece.
The project is Co-funded by the Erasmus+ programme of the European Union.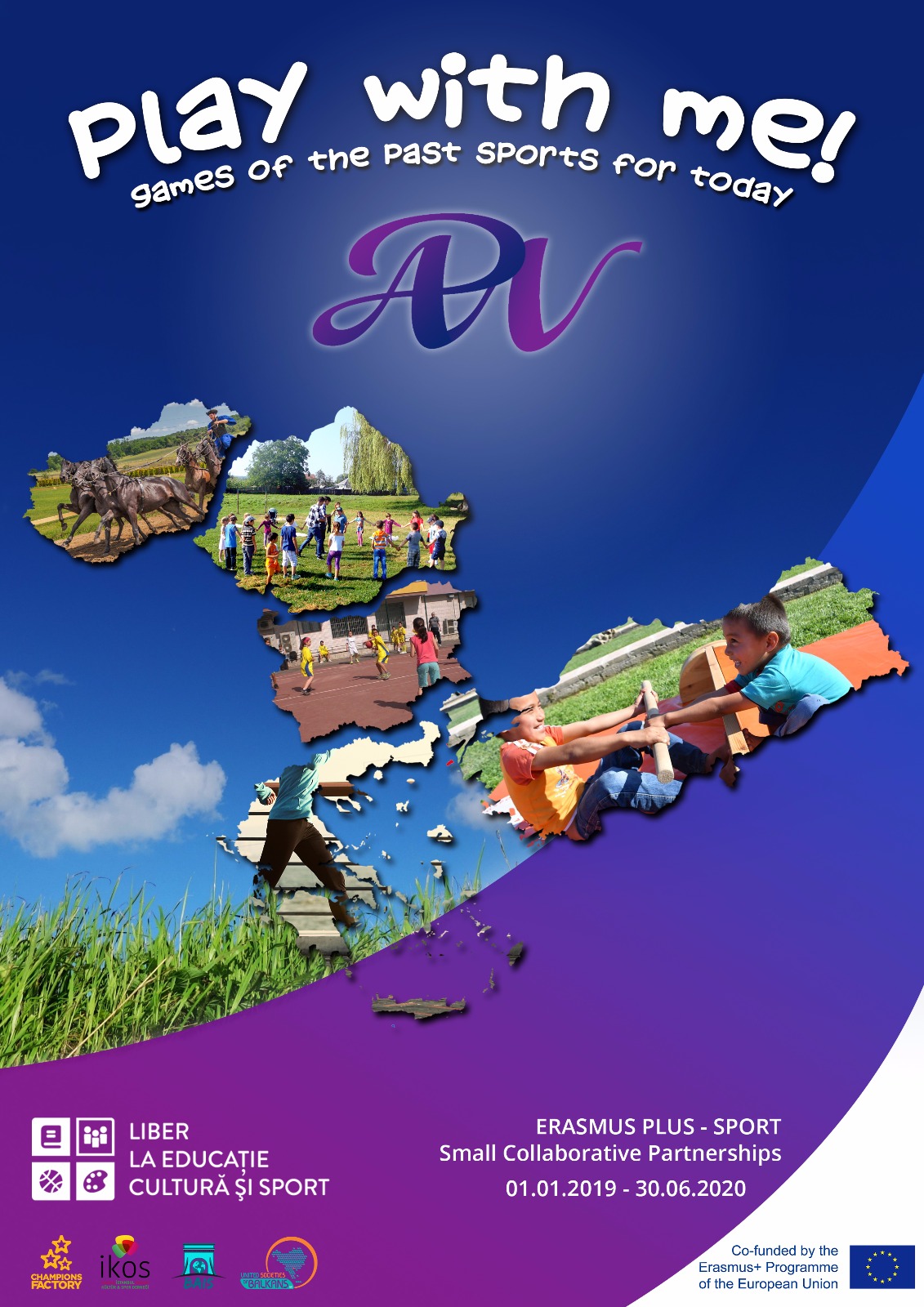 Kick-off meeting - sofia, bulgaria
The first encounter of the project during 22nd to 24th of February, where the partner organisation met in order to revise all logistics of the project, the deadlines for each task, to plan in details the upcoming activities and actions to be taken.
2. Training Course - Budapest, Hungary
During the training course in July 2019, each partners organisations involved sports experts and sport youth workers to present and implement the 10 selected traditional sports and games. Also the aim of this activity was to prepare the main important deliverables of the project: Online Handbook & Video Catalog.
3.Awareness rising activity & Closing Conference - Bucharest, romania
During this event, in April 2020, more than 300 youngsters will be involved in different modules where 10 traditional sports and games will be presented and organised.
The Closing Conference will gather representatives of each partner's organisation (sport and youth workers) where we will revise all documents and gather them in portfolio and will evaluate the overall success of the project
The partner's organisations, will create by the end of September 2019, a Digital Handbook in which all 10 selected traditional games and sports will be described in detail so it will be available for interested stakeholders and external organisations and individuals.
The online handbook will be supported by a visual material (Video Catalogue) which will presents the key aspects of playing the all 10 traditional games.
During September 2019 - March 2020, local educational institutions from each partner country will collaborate with our organisations in order to implement and promote the values of these 10 traditional games towards children, youngsters or any other interested stakeholders, external organisations and individuals.
The European Commission cannot be held responsi­ble for any use which may be made of the information contained therein